AKC CH Celeto Teazin The One's I Love At Spritzen
Teazer is the best of both of his parents. He is a beautiful square boy with excellent front and shoulder lay back, very nice depth and breadth of chest, excellent spring of rib, excellent tail set and nice rear angulation. Teazer is a beautiful, balanced mover with very nice reach and drive. He was a standout from a very young age. He has a very showy, sweet and loving temperament.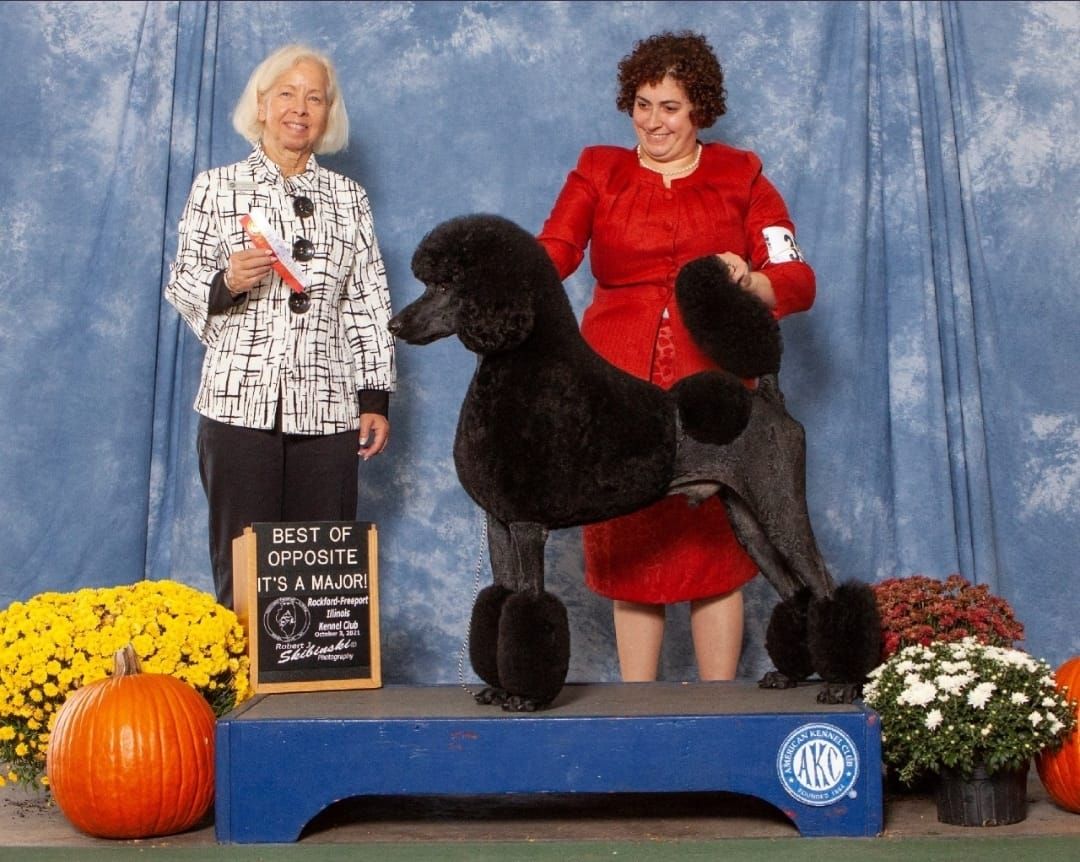 October, 2021 - Teazer has come back out to play working towards his Grand Championship. In very limited showing he is 4 points away from gaining his Grand! Pictured is his win photo from the Rockford-Freeport show where he was expertly handled by Melissa Heymann. Thank you to Judge Sandra Bingham-Porter for this win.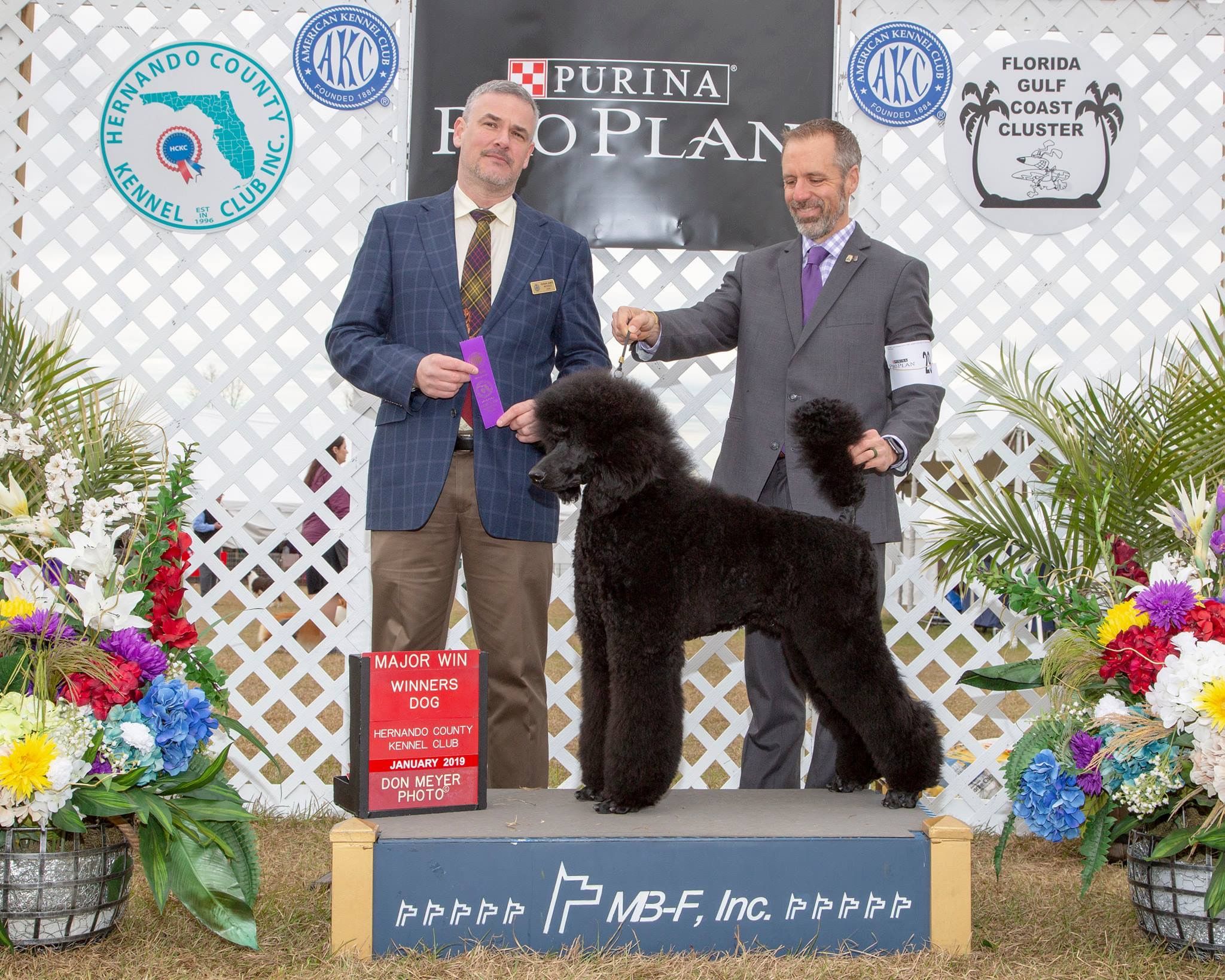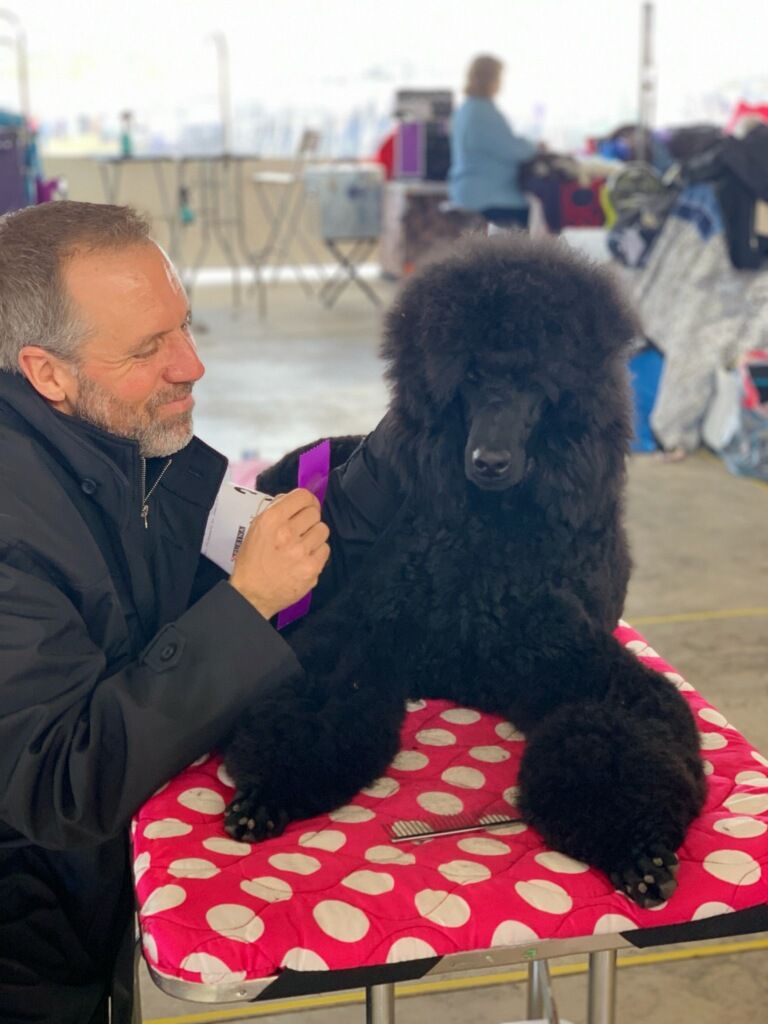 January 20, 2019 - Teazer earned his 3rd - 5 point major today, finishing with three 5 point majors and a 4 point major at the tender age of 7 months old!! Thank you to the judges who recognized him and to Matt & Sarah for the expert handling of our boy. We will bring him home and let him grow up!!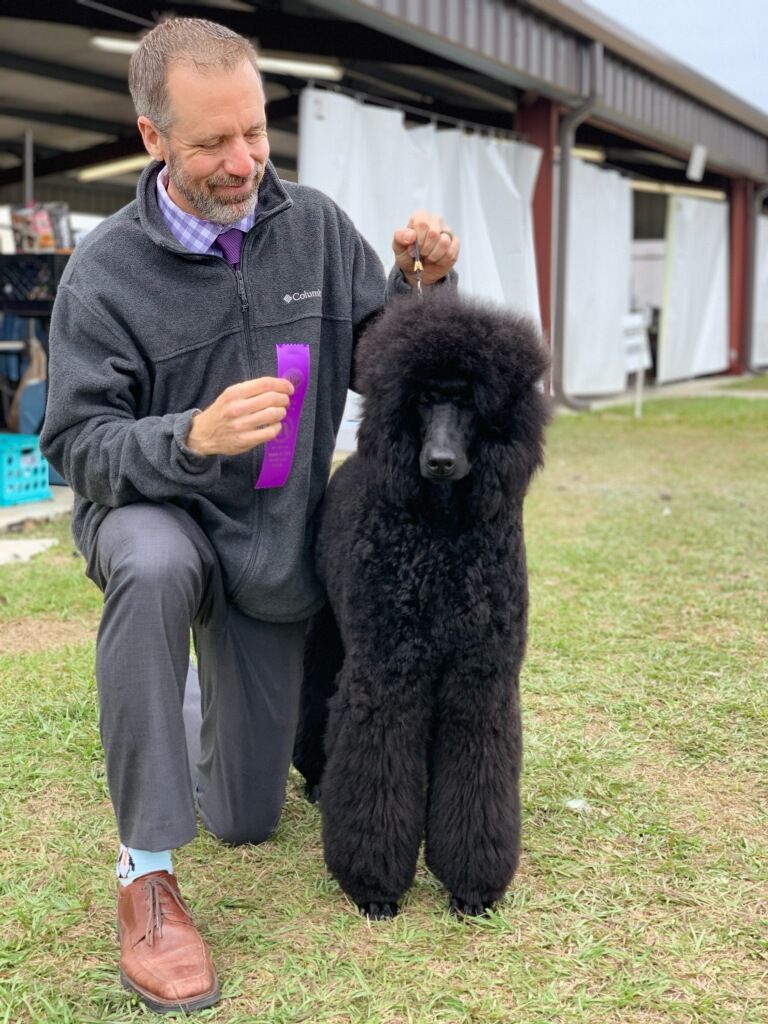 January 16, 2019 -  Shown here after earning his third major win!!  He has garnished 3 majors in his debut week of shows! 14 points in 6 shows at just 7 months old. We think he's a star!!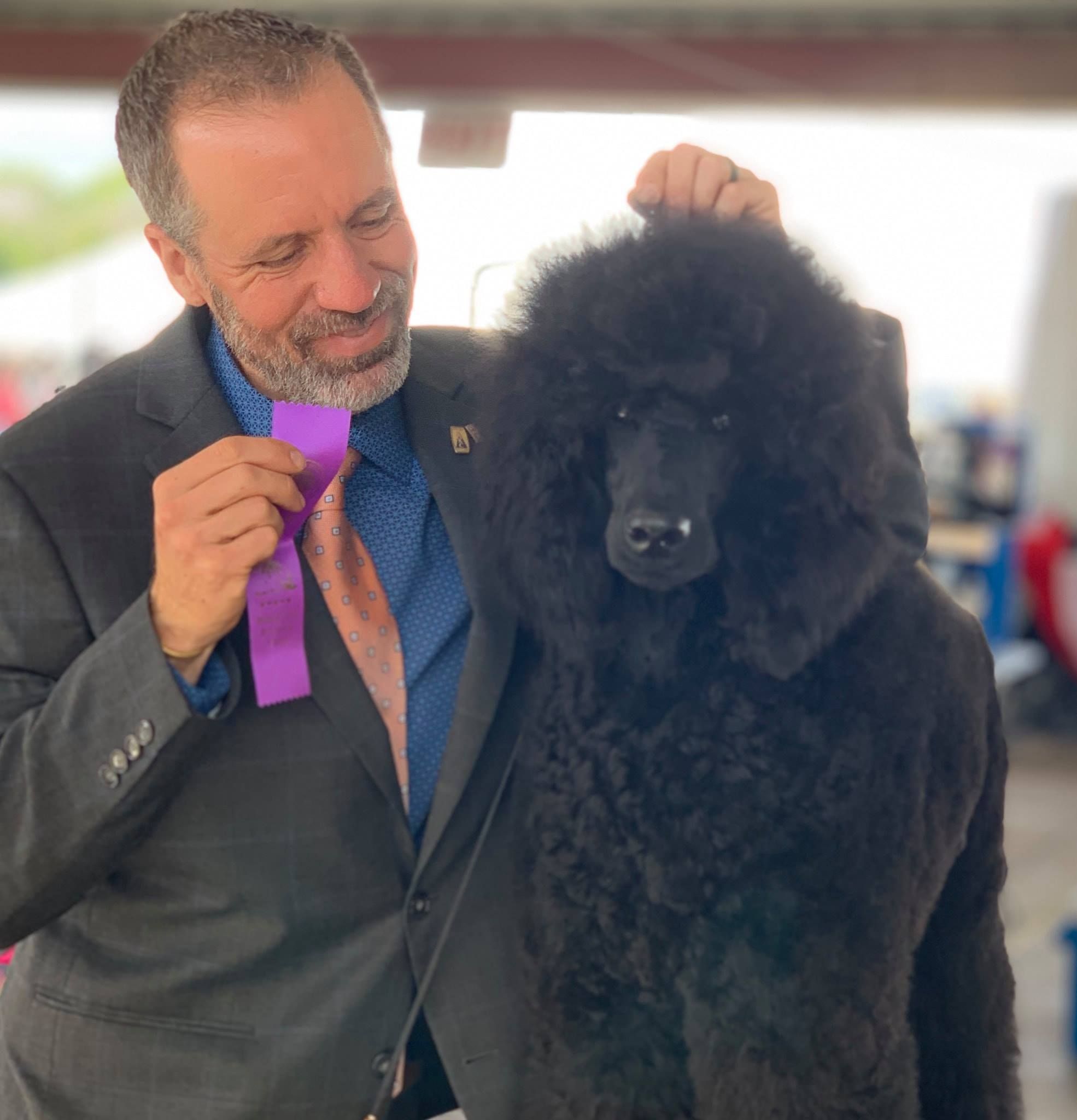 January 14, 2019 Teazer won his second 5 point major - at just 7 months of age - on the competitive Florida circuit.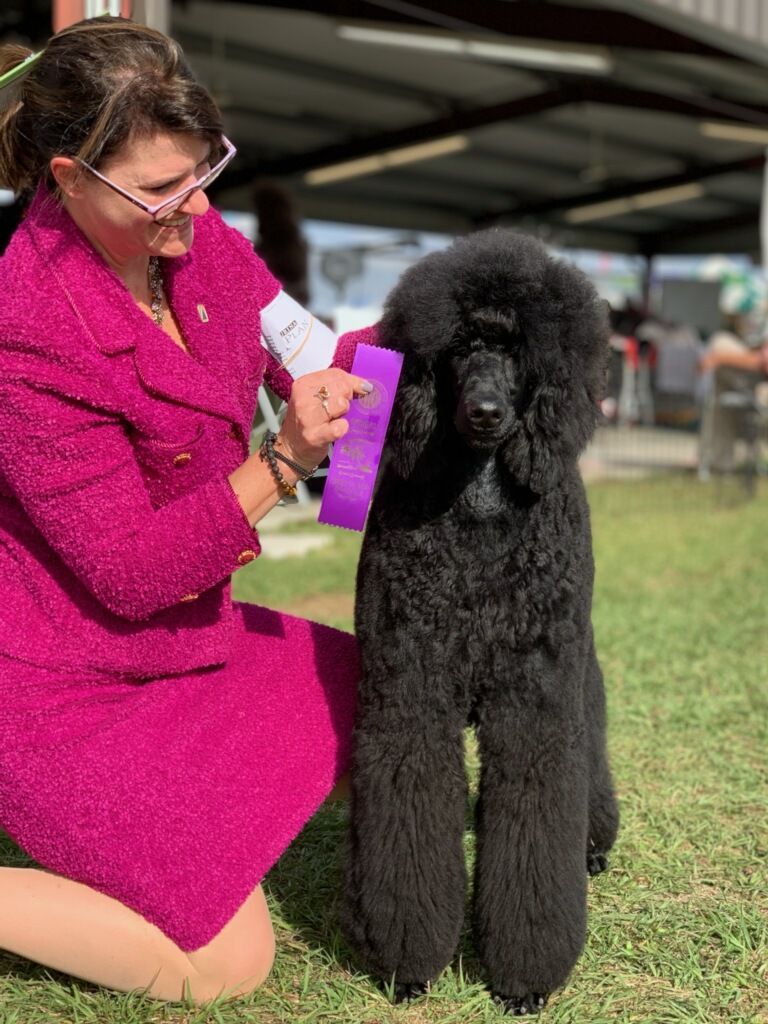 January 11, 2019 Teazer won a 5 point major - at just 7 months of age.
DOB 06-09-2018
Teazer's health test results are:
OFA hips - 
CERF (eyes) - 
Thyroid - 
Neonatal Encephalopathy (NEwS) - 
Von Willebrands Disease (vWD) - 
DOB: 06/09/2018