Celeto Rough Cut Diamond at Spritzen BCAT
"Stevie"
CH Pave' Diamond Treasure  X Celeto White Diamond In The Rough
Stevie is one of two sisters from our newest litter who is starting her AKC show career! She is co-owned by me, Melissa Heymann & her wife Lotus Sapitula, and Jessica Moore. Stevie is loved by and lives with Melissa & Lotus and their beloved dachshunds JJ & Scotty girl. Stevie is a promising young puppy full of piss & vinegar!!  Her future is bright!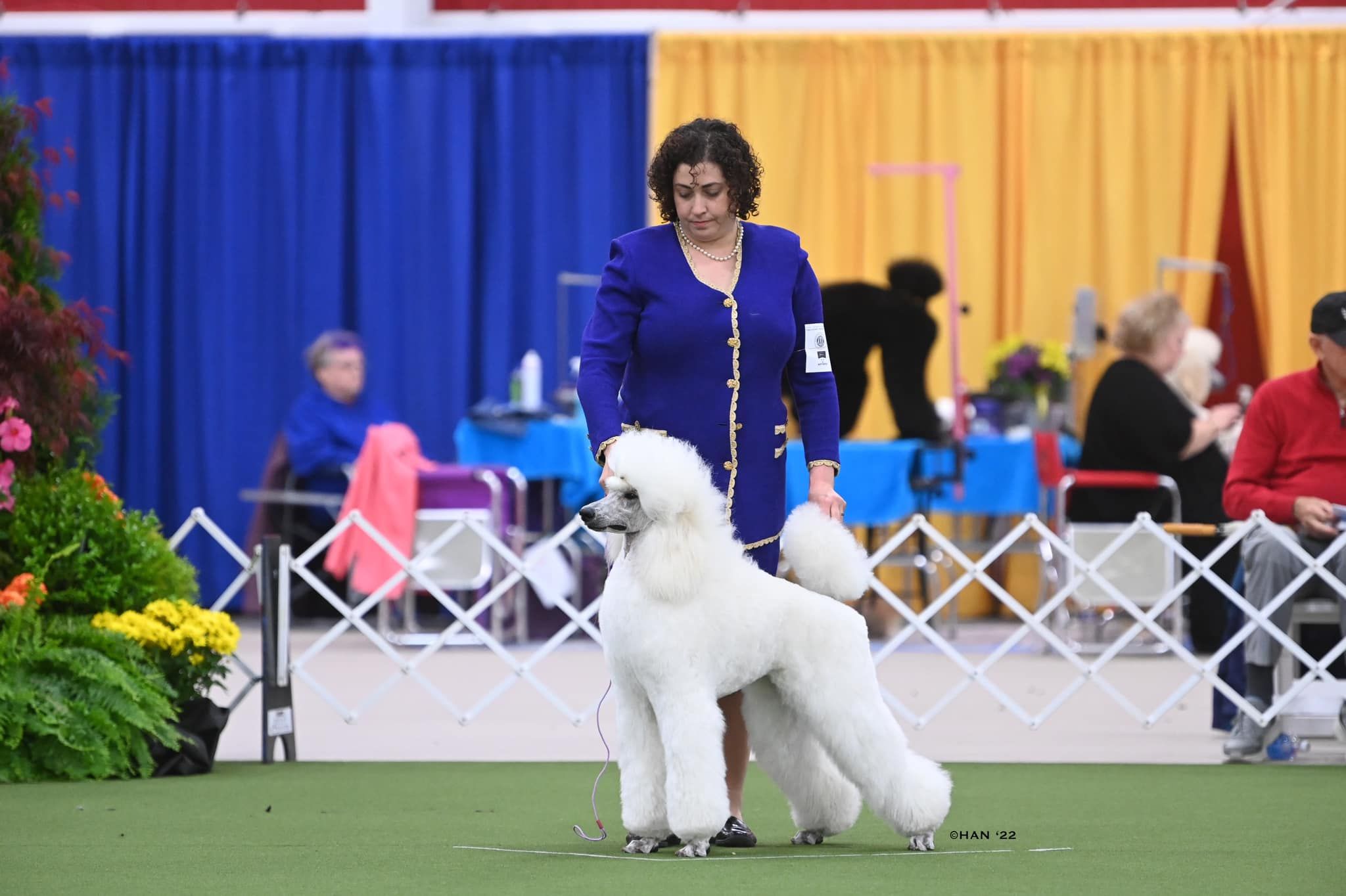 Stevie shown at The Poodle Club of America with her owner handler, Melissa Heymann placed 3rd in the very competitive 9-12 month puppy class under breeder judge Mrs. Michelle Scott.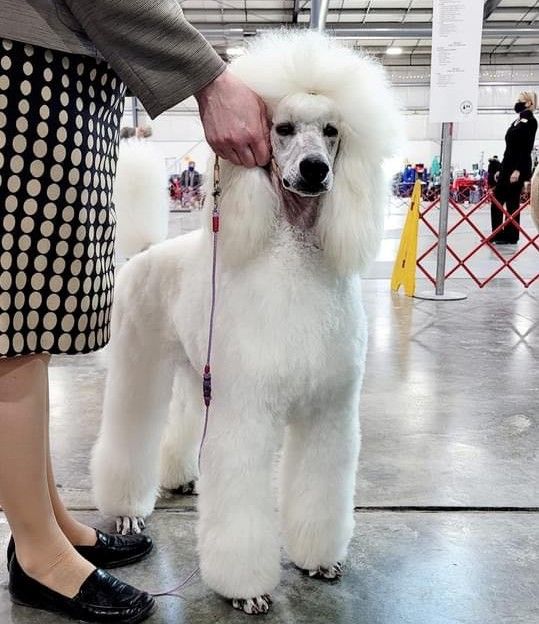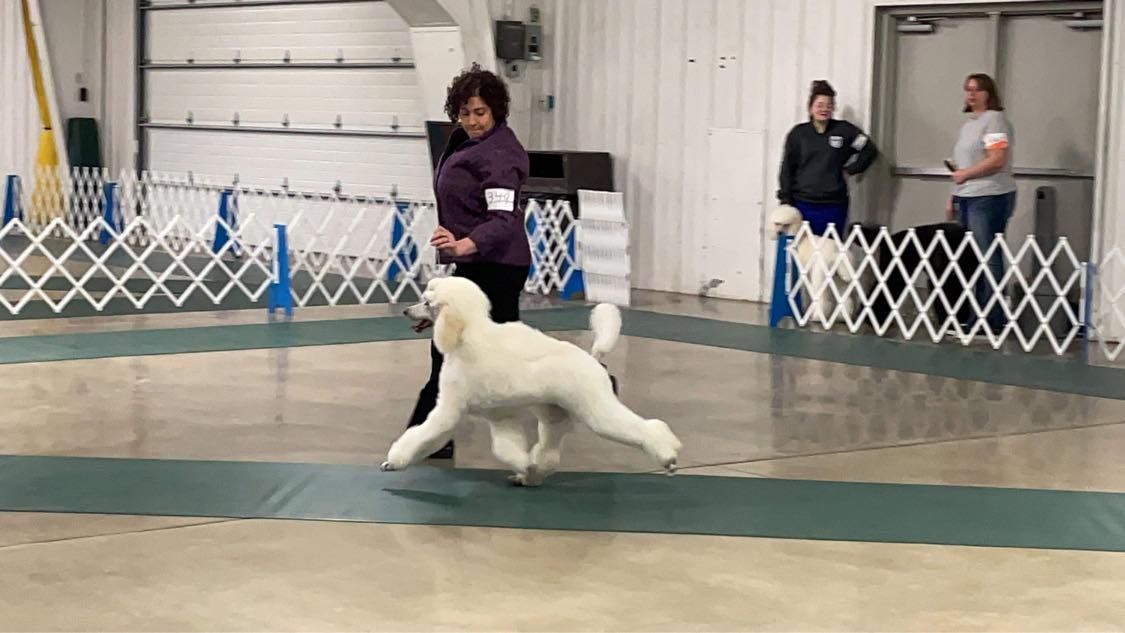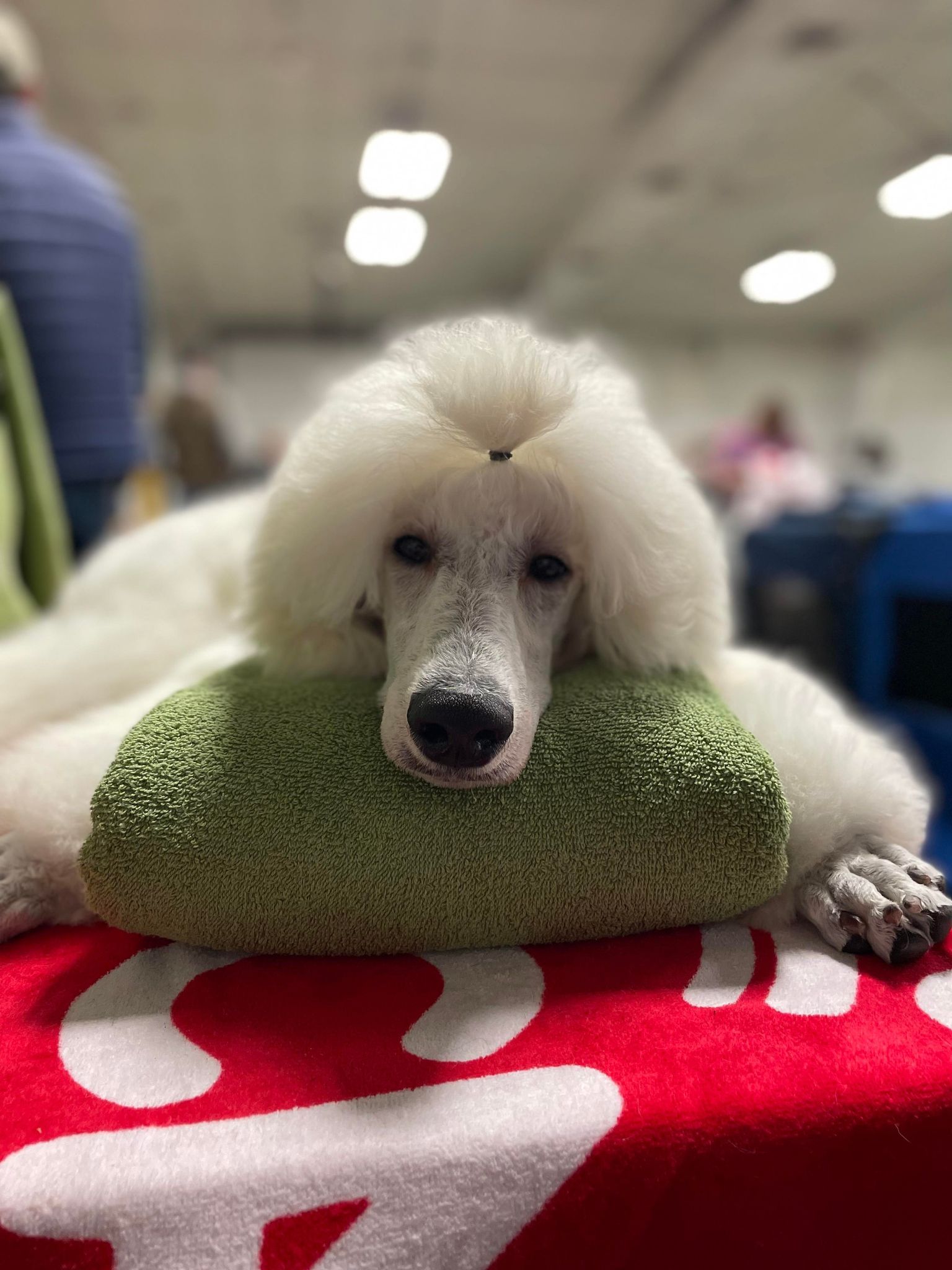 December 12, 2021 -We decided to get Stevie's feet wet in the world of dog shows by attending a UKC show.
At just 6 months old, at the Dodge County Canine Club UKC Show one Stevie went Best Female, Judge Mary C Murphy-East.
Show two- Stevie earned Best Female, Best of Breed, Gun Dog Group Four, Judge Steve Melgreen. Her tail never stopped wagging and she had a blast in the ring! We look forward to showing this fun natured girl in the AKC ring soon! 

Stevie's health test results are: 
OFA hips - 
CERF (eyes) - 
Thyroid - 
Degenerative Myelopathy - Normal/Clear
Progressive Retinal Atrophy - Normal/Clear
Neonatal Encephalopathy (NEwS) - Normal/ Clear
Von Willebrands Disease (vWD) - Normal/ Clear
Hereditary Cataracts - Normal/ Clear  
Orthopedic Foundation for Animals - Official health testing results: 
DOB: 06/08/2021